We hope you are having fun with the Inspired by a Book, Movie or Song challenge and we can't wait to see your creativity! This challenge will be open until this Sunday, April 3 at 11:59PM ET.


Jenn joins us today with a super clever card inspired by her interest in true crime!

To create her "crime scene" Jenn combined Happy Village, Village Shops and Village Heroes sets. This is such a clever way to send apologies; her "Mea Culpa" greeting is spelled out with Finley's ABCs.


Jenn even included the murder weapon; can you spot it? It's from Pick of the Patch!


The crime scene tape is made using Harold's ABCs along with yellow and black marker.


I love that Jenn includes her Copic marker list to make it easy to recreate her designs!

Thanks so much, Jenn for sharing your clever and unique inspiration today!
And for all the true crime fans out there, Jenn created a playlist of her favorite podcasts on Spotify.

Jenn has two new online Lawn Fawn classes coming up! Berry Fun and Rain or Shine! Have you signed up yet? These classes are open to everyone, worldwide! More details here

And be sure to put the next "Create with Us" Live event on your calendar and join Jenn and Kelly on April 8th as they craft up some cute Beary Rainy Day cards! More details about it here

Supplies: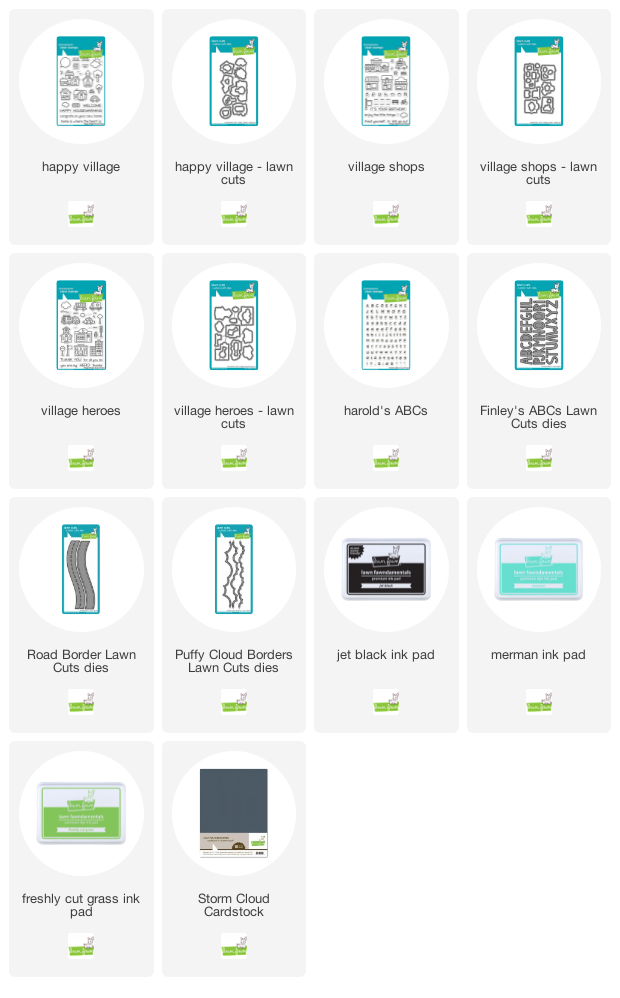 Let's see what inspires you in the world of entertainment and literature! Be sure to upload your entries to the gallery by 11:59PM ET on Sunday, April 3!