We hope you enjoy today's inspiration and join us for the Create a Scene challenge! We can't wait to see your creativity! This challenge will be open until Sunday, May 1 at 11:59PM ET.


Our wonderful Guest Designer, Clair is back with another charming card for Create a Scene!

It's a bright sunny day at the bear family's campsite! A perfect afternoon for a picnic or a nap! Clair created the background with Sunburst Backdrop, with lovely inking. Then she set the scene using a tree from Let's Play and a branch from A Bug Deal. She added a grassy border and Simple Puffy Cloud Frames.
Then she added Build-A-Campsite, picnic food from Crazy Antics and the bears from Den Sweet Den!

Thank you so much for sharing your amazing Create a Scene cards with us for this challenge, Clair! All of your wonderful details make your cards so inspiring! We are so happy that you joined us as our Guest Designer! Be sure to check out her cards on Instagram, @clairs.cards

Supplies: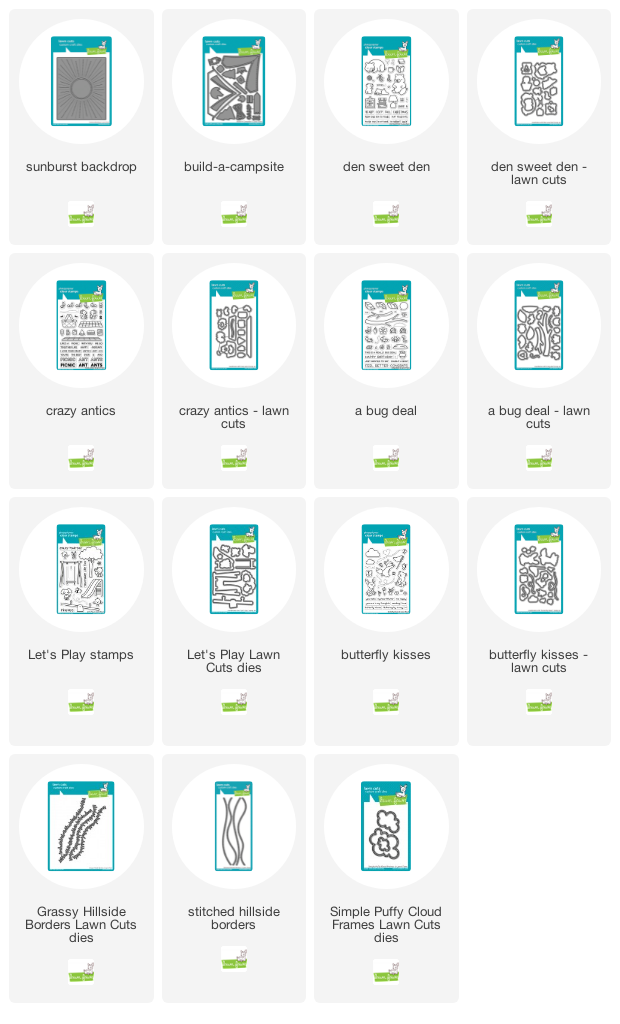 Click HERE to add your project to the Create a Scene challenge gallery!