We hope you are having fun with the Outstanding Occasions challenge and that you are filling up your stash of celebration cards! This challenge will be open until Sunday, January 17th at 11:59PM ET.


Franci created totally adorable new baby inspiration for you today! She combined Magic Iris Camera Add-On with Magic Iris Camera Pull-Tab Add-On to make a sweet interactive card!


Franci's camera design includes sweet details like the napping baby bear and perfectly pink heart! She used a mix of patterned paper and kraft cardstock on her pretty camera!


The camera pull-tab set includes the cute photo frame that emerges as you pull the tab! It works with the Let's Toast Pull-Tab Add-On die set. Franci used the sentiment from Rub-A-Dub-Dub to send a happy greeting!


The picture that develops is of the Den Sweet Den mama bear and baby bear! Franci's sweet details like the rosy cheeks of the bears makes this a very special design!


Thank you for sharing your adorable inspiration with us, Franci!
Supplies: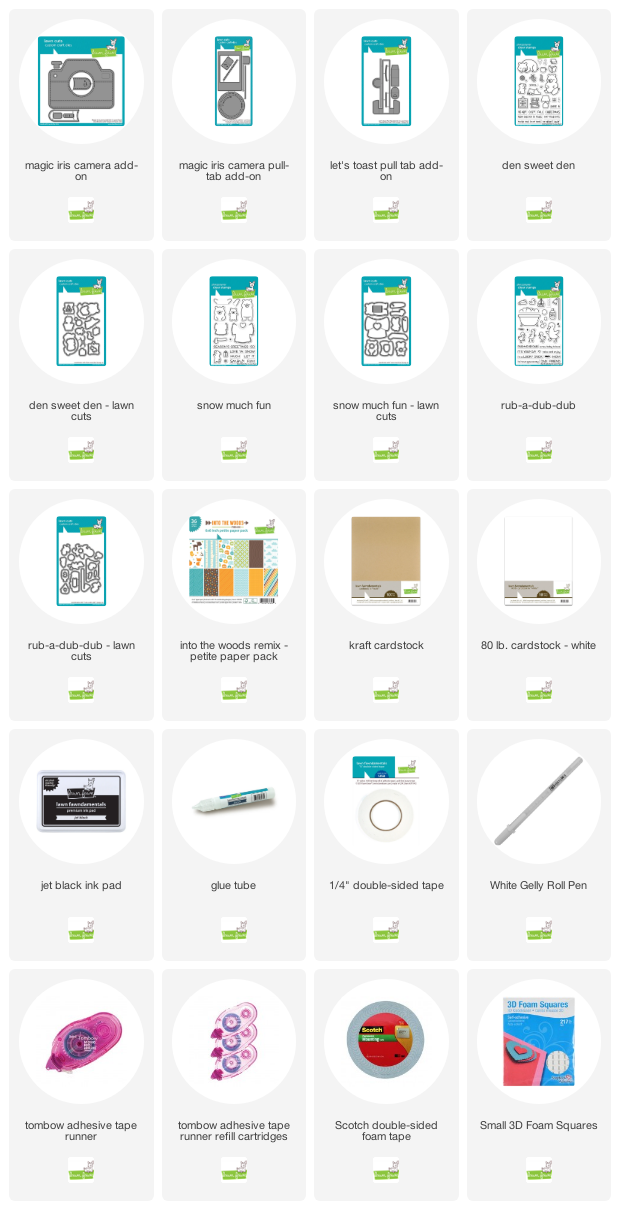 Happy crafting, friends!