Thank you all so much for sharing your amazing Clean and Simple designs! You showed us how to do Clean and Simple and make it awesome! We are so happy that so many of you joined us for this challenge, inspiring us with your beautifully clever creations!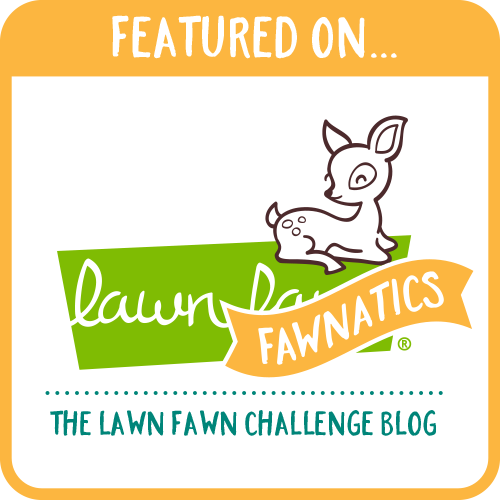 If you are one of our Featured Fawnatics today, we invite you to grab this badge to share on your blog or other social sites!




by Clair
using Spring Showers, Oliver's Stitched ABCs, All the Clouds


by Anja
using Mermaid for You, Mermaid for You Flip-Flop, Mini Picture Frames


by Vicki
using Giant XOXO, Lady Bug and Leaf, Bug and Kisses


by Liz
using Scent with Love, Scent with Love Add-On, Mom + Me, Dad + Me


by Cassi
using Sunburst Backdrop, Spring Showers, Magic Messages


by Chei
using Giant Thank You, Sparkle Backdrop, Stitched Woodgrain Backdrop, Dandy Day, Merry Mice


by Tijana
using Oliver's Stitched ABCs, Stitched Scalloped Circle Frames, (Croc My World- no longer available)


by Mimi
using Love Poems, Conversation Heart Stencils, You're Just My Type, Wild for You






And now we have our random drawing winner from Challenge 118 who wins a $50.00 gift certificate to our shop, lawnfawn.com! And the winner is…#159
Congratulations to Amy! Please send an email to fawnies(at)lawnfawn(dot)com with "Lawn Fawnatics random winner" in the subject line. Then grab this winner badge to display on your blog and social media!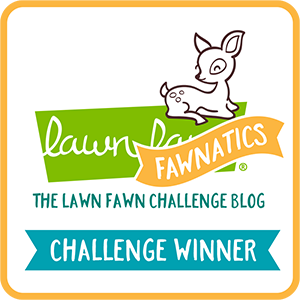 We will share Design Team inspiration during the next 2 weeks for Challenge 119 – Card Sketch. This new challenge runs until Sunday, March 6 at 11:59PM ET. We are looking forward to seeing your new cards and projects!
Thank you so much for joining us each month for our Lawn Fawnatics challenges! You inspire us with your amazing creativity and kindness!

Supplies:

Happy Crafting! We can't wait to see your Card Sketch inspired projects!