Hi everyone! We were so impressed by all of your amazing Change the Scene projects! Your creative ideas totally inspired us! Be sure to check the challenge gallery for some awesome inspiration! Thanks so much to everyone who shared your amazing creativity with us!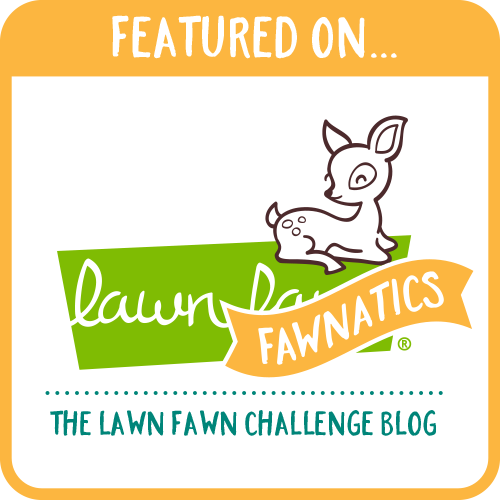 If you are one of our Featured Fawnatics today, we invite you to grab this badge to share on your blog or other social sites!


by Leontine
using Just Add Glitter, You Autumn Know, Brick Stencil, Flippy Flappy


by Jennifer
using Double Slider Surprise, Christmas Fishes, You Are Sublime, Stitched Windy Backdrop


by Liz
using Magic Iris, Magic Iris Thought Bubble Add-On, Screen Time, Tiny Birthday Friends, Keep on Swimming


by Bianca
using Magic Picture Changer, Mermaid for You, Life is Good, Henry's ABCs, Bicycle Built for You


by Rachel
using Window Frame, Christmas Dreams, Merry Mice, Holiday Helpers, Here We Go A-Waddling


by Annie
using Peekaboo Pop-Up, Stitched Snowflakes, Mini Snowflakes, Stitched Snowflake Frame, Outside In Stitched Snowflake, Magic Holiday Messages


by Sophie
using Peekaboo Pop-Up, Beachy Christmas, Penguin Party


by Jennifer
using Magic Picture Changer, Magic Picture Changer Oven Add-On, A Creature Was Stirring


And now we have our random drawing winner from Challenge 131 who wins a $50.00 gift certificate to our shop, lawnfawn.com! And the winner is…#75

Congratulations to Chei Kedem! Please send an email to fawnies(at)lawnfawn(dot)com with "Lawn Fawnatics random winner" in the subject line. Then grab this winner badge to display on your blog and social media!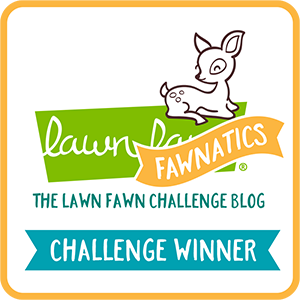 We will share Design Team inspiration during the next 2 weeks for Challenge 132 – Color Inspiration. This new challenge runs until Sunday, September 18th at 11:59PM ET. We can't wait to see your colorful designs!
Supplies:

Happy crafting friends!