Hello to our talented Fawnatics Friends! You all totally amazed us with her clever and creative Inspired by a Book, Movie or Song projects! Wow! If you haven't looked through the challenge gallery, you absolutely should, these projects are awesome!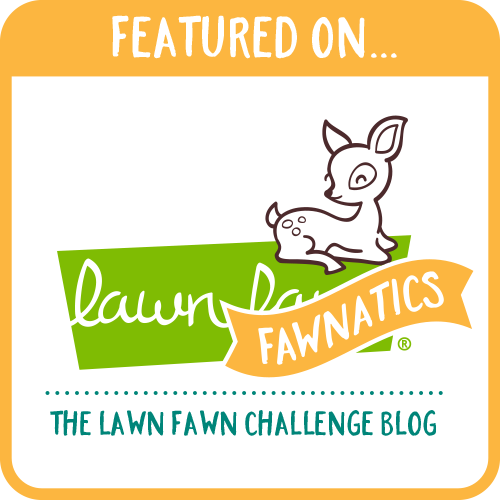 If you are one of our Featured Fawnatics today, we invite you to grab this badge to share on your blog or other social sites!


by Goldklecks, inspired by Yogi Bear
using Platform Pop-Up, Build-A-Campsite, Den Sweet Den, Crazy Antics, S'more the Merrier


by Choi Leng, inspired by I Dream of Jeannie
using Screen Time, Finley's ABCs, Outside In Stitched Thought Bubble, Riley's ABCs, Crazy Antics


by Heidi, inspired by Toy Story
using Platform Pop-Up, RAWR, Bicycle Built for You, Hay There, Out of This World, Beam Me Up


by Jo, inspired by The Secret Garden
using Picket Fence Border, Brick Stencil, Shadow Box Card Park Add-On, Mushroom House, Tropical Leaves Backdrop, Magic Iris Birdhouse Add-On, Center Picture Window Card Add-On, Stitched Strawberry Frame, Magic Color Slider


by Susan, inspired by I Love Lucy
using Screen Time, S'more the Merrier, Den Sweet Den, Hats Off to You


by Chei, inspired by Beauty and the Beast
using Magic Iris, Stitched Sun Frame, Yeti or Not, Mermaid for You, Love You a Latte, Baked with Love, Purrfectly Wicked


by Julia, inspired by Ratatouille
using Platform Pop-Up, You Autumn Know, Screen Time, Sprinkled with Joy, Henry's ABCs, Wonderful Window, Purrfectly Wicked, Den Sweet Den, Plan on It: Meal Planning, A Creature Was Stirring


by Peggy, inspired by Mary Poppins
using Beary Rainy Day, Finley's ABCs




And now we have our random drawing winner from Challenge 121 who wins a $50.00 gift certificate to our shop, lawnfawn.com! And the winner is…#42


Congratulations to diibisi! Please send an email to fawnies(at)lawnfawn(dot)com with "Lawn Fawnatics random winner" in the subject line. Then grab this winner badge to display on your blog and social media!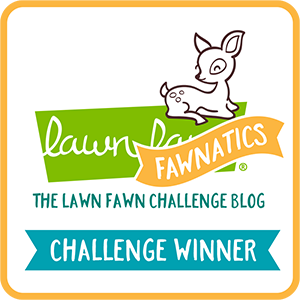 We will share Design Team inspiration during the next 2 weeks for Challenge 122 – Spring Inspiration & Color Board. This new challenge runs until Sunday, April 17 at 11:59PM ET. We are looking forward to seeing your new cards and projects!
Thank you so much for joining us each month for our Lawn Fawnatics challenges! You inspire us with your amazing creativity and kindness!
Supplies:

Happy Crafting!