We were again wowed by your beautiful cards inspired by our Card Sketch challenge! The featured projects below reflect your creative cardmaking and clever use of the sketch! Be sure to check out the challenge gallery HERE to be inspired!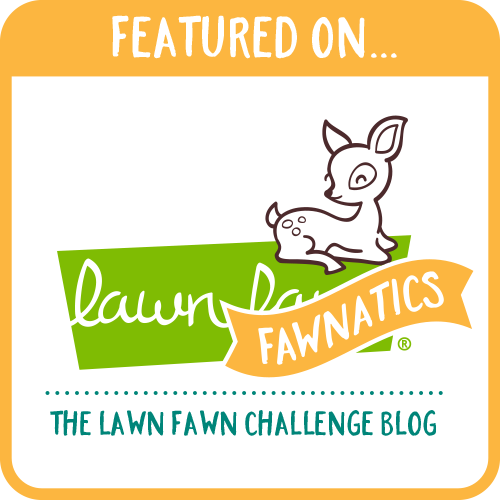 If you are one of our Featured Fawnatics today, we invite you to grab this badge to share on your blog or other social sites!



by Ritz Ink
using Just Stitching Stars, Snow Globe Scenes, Shutter Card Holiday Sayings


by Jane
using Snowflake Background Stencils, Here We Go A-Waddling, Simple Wavy Banners


by Francesca
using Thought Bubble Stencils, A Creature Was Stirring, Merry Mice, Happy Hugs, Peas on Earth, Winter Skies


by Tamara
using Outside In Stitched Balloons, Snow Much Fun, Waving Starter Set, Really High Five


by Tiffany
using Snowflake Trio Stencil, Penguin Party, Scripty Merry


by Mimi
using Outside In Stitched Star Stackables, Tiny Gingerbread, Window Scene: Winter


by Jessi
using Outside In Stitched Christmas Tree Stackables, Tiny Winter Friends, Oliver's Stitched ABCs


by Peggy
using Giant Let it Snow, Yeti or Not





And now we have our random drawing winner from Challenge 114 who wins a $25.00 gift certificate to our shop, lawnfawn.com! And the winner is…#5

Congratulations to Kyla! Please send an email to fawnies(at)lawnfawn(dot)com with "Lawn Fawnatics random winner" in the subject line. Then grab this winner badge to display on your blog and social media!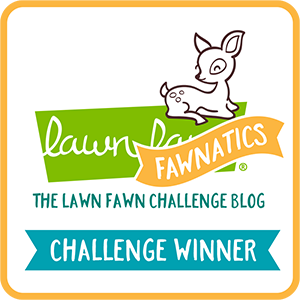 We will share Design Team inspiration during the next 2 weeks for Challenge 115 – Happy New Year Inspiration Board. This new challenge runs until Sunday, January 2nd at 11:59PM ET. We are looking forward to seeing your new cards and projects!
Thank you so much for joining us each month for our Lawn Fawnatics challenges! You inspire us with your amazing creativity and kindness!
Supplies:

Have an amazing week! Happy Holidays!
Hugs from Lawn Fawnatics!