Well, it's clear that most of our Lawn Fawnatics friends have their heart firmly in the country! But the creativity was amazing no matter the location! Be sure to check out the gallery for Challenge 147 to find some wonderful inspiration!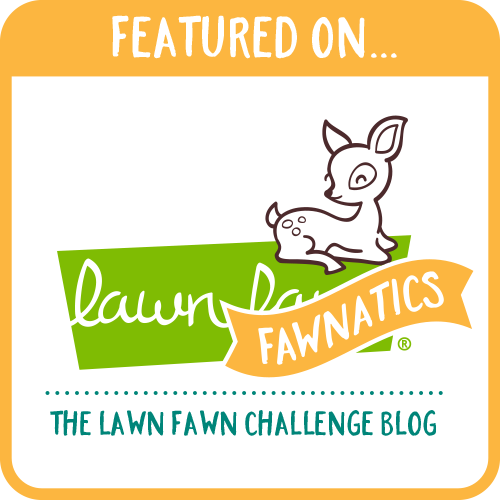 If you are one of our Featured Fawnatics today, we invite you to grab this badge to share on your blog or other social sites!



by Jennifer
using Apple-solutely Awesome, Berry Special


by Mimi
using Happy Village, Village Heroes, Village Shops, Double Slider Surprise


by Sophie
using Fly High, Tea-rrific Day, Tea-rrific Day Add-On,
Shadow Box Card, Shadow Box Card Rainbow Add-On, Shutter Card


by Tiffany
using Happy Village, Tiny Friends, Slide On Over Maze


by Helene
using Car Critters, Tiny Friends, Happy Village, Village Shops,
Village Heroes, Winter Village, Tree Before 'n Afters


by Toni
using Beam Me Up, Hay There, Tiny Farm, Little Picket Fence Border


by Chei
using Tiny Friends, RAWR Flip-Flop, Happy Village,
Village Heroes, Village Shops, So Smooth


by Aiysha
using Tea-rrific Day, Tea-rrific Day Add-On,
Crazy Antics, Fly High, Oliver's Stitched ABCs





And now we have our random drawing winner from Challenge 147 who wins a $50.00 gift certificate to our shop, lawnfawn.com! And the winner is…#16

Congratulations to Meghan Kennihan! Please send an email to fawnies(at)lawnfawn(dot)com with "Lawn Fawnatics random winner" in the subject line. Then grab this random winner badge to display on your blog and social media!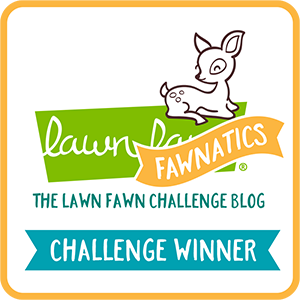 We will share Design Team inspiration during the next 2 weeks for Challenge 148 – Inspired By. This new challenge runs until Sunday, May 14 at 11:59PM ET. Who will be your inspiration?
Supplies: