Hey everyone, Samantha here with a card that is inspired by the current Pet Love Challenge! I love this challenge so much because I just adore animals. I have had pets my entire life and it would be hard to imagine my life without them. Pets really do become a part of your family, because they bring so much joy with their unique personalities. I always thought it would be fun to own a pet hedgehog, because they are such gentle and sweet animals.
I created a whimsical scene using hedgehogs from Jump for Joy and Hedgehugs. They are enjoying the springtime weather while trying to catch some butterflies from Butterfly Kisses!
You still have time to enter the Pet Love Challenge! Please check out the challenge page for tons of inspiration from both the design team and the current entries. I hope you have a wonderful day!
Supplies: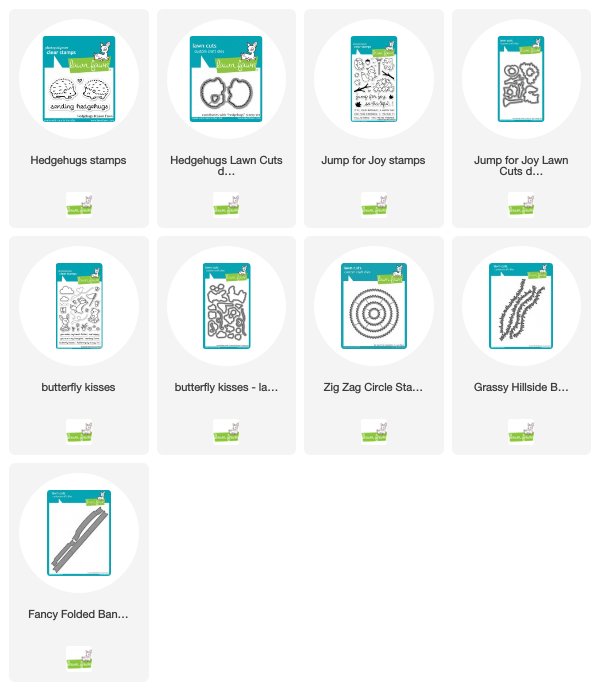 Happy Crafting from your friends at Lawn Fawnatics!
Have a wonderful weekend!