You all went from Summertime Fun to Christmas in July without missing a beat! Your projects were all so inspiring and full of festive fun! Thank you for sharing your talent with us! Be sure to check out the Christmas in July challenge gallery for some sunny summer inspiration!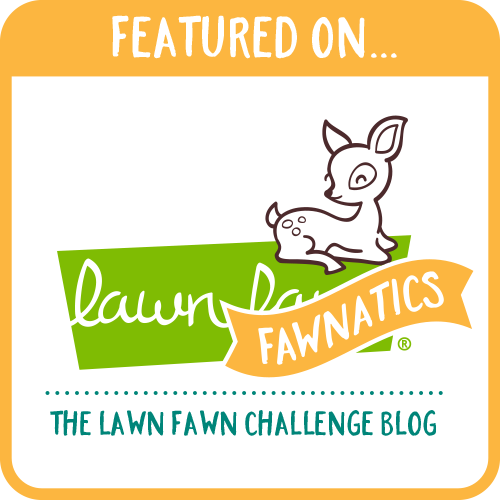 If you are one of our Featured Fawnatics today, we invite you to grab this badge to share on your blog or other social sites!


by Kristy
using Stitched Teacup, Magic Iris Snowflake Add-On, Cheery Christmas, Winter Penguin,
Let it Shine Snowflakes Paper


by Kathy
using Platform Pop-Up, Car Critters, Car Critters Christmas Add-On, Yeti or Not, Snowflake Background Stencils


by Claudia
using Making Frosty Friends, On the Beach, Toboggan Together, Stitched Wave Borders


by Michelle
using Stitched Teapot, Stitched Teacup, Henry's ABCs


by Paola
using Ho-Ho-Holidays, Winter Village


by Nick
using RAWRSOME, Critters from the Past, Penguin Party, Furry and Bright, Toboggan Together
by Jarle
using Stitched Teapot, Stitched Teacup, Stitched Poinsettia, Christmas Dreams


by Tiffany
using Sweet Friends, Furry and Bright, Baaah Humbug, Toboggan Together, Yeti or Not,
Snowflake Background Stencils




And now we have our random drawing winner from Challenge 128 who wins a $50.00 gift certificate to our shop, lawnfawn.com! And the winner is…#95

Congratulations to Claire! Please send an email to fawnies(at)lawnfawn(dot)com with "Lawn Fawnatics random winner" in the subject line. Then grab this winner badge to display on your blog and social media!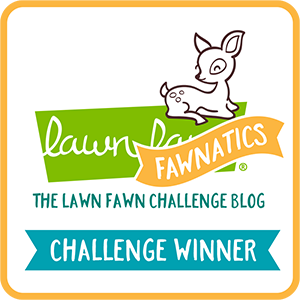 We will share Design Team inspiration during the next 2 weeks for Challenge 129 – Fun with Food. This new challenge runs until Sunday, July 31st at 11:59PM ET. We can't wait to see all of your food themed entries!
Supplies: