Wow! Your Card Sketch creations are amazing! We loved the fun and creativity you all put into this challenge! Thanks so much, we are so happy that you joined us for this challenge, inspiring us with your beautifully clever creations!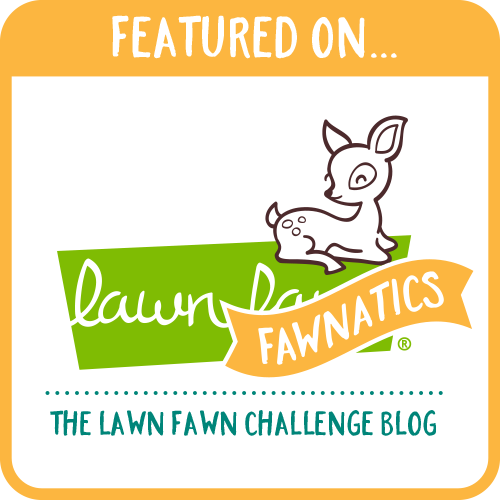 If you are one of our Featured Fawnatics today, we invite you to grab this badge to share on your blog or other social sites!



by Vita
using Year Twelve, Tropical Vine Borders, Tropical Leaves Background Stencils


by Tammy
using Better Days, Butterfly Kisses, Love Poems, Happy Hugs, Reveal Wheel Thought Bubble Add-On


by Sharna
using Strawberry Patch, How You Bean? Strawberries Add-On, Bee Mine


by Sarah
using Tiny Spring Friends, Stitched Tree Borders, Flower Market paper


by Nynke
using Beary Rainy Day, Stitched Rainbow, Rainy Sky Stencil


by Elianne
using Toucan Do It, Tropical Leaves Background Stencils


by Claire
using Manatee-rific, Stitched Wave Borders


by Carole
using Garden Before 'n Afters, Spring Blossoms Background Stencils




And now we have our random drawing winner from Challenge 119 who wins a $50.00 gift certificate to our shop, lawnfawn.com! And the winner is…#39
Congratulations to Melissa! Please send an email to fawnies(at)lawnfawn(dot)com with "Lawn Fawnatics random winner" in the subject line. Then grab this winner badge to display on your blog and social media!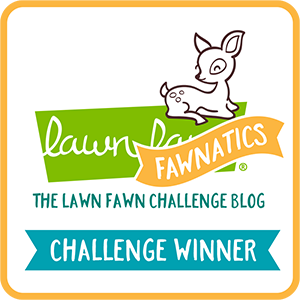 We will share Design Team inspiration during the next 2 weeks for Challenge 120 – All Things Birthday. This new challenge runs until Sunday, March 20 at 11:59PM ET. We are looking forward to seeing your new cards and projects!
Thank you so much for joining us each month for our Lawn Fawnatics challenges! You inspire us with your amazing creativity and kindness!

Supplies:

Happy Crafting! We can't wait to be inspired by your birthday creativity!