Samantha's Rub-A-Dub-Dub ducks are enjoying the cutest rainy day! It's adorable inspiration for our What's the Weather challenge!

Samantha created a sweet card featuring the Rub-A-Dub-Dub ducks playing in a puddle on a rainy day! I love that they are using the Dandy Day dandelion flowers as umbrellas, that is just too cute!
To set the scene she started with Rainy Backdrop: Landscape and Mushroom Border. Then she added clouds and grass from Meadow Backdrop: Portrait and finished with a sweet and scripty Hello Border greeting!

Thank you for this adorable inspiration today, Samantha!
The What's the Weather challenge will be open until Sunday, February 14 at 11:59PM ET so you still have time to get your weather-themed entries added to the challenge gallery. We can't wait to see what you create!
Supplies: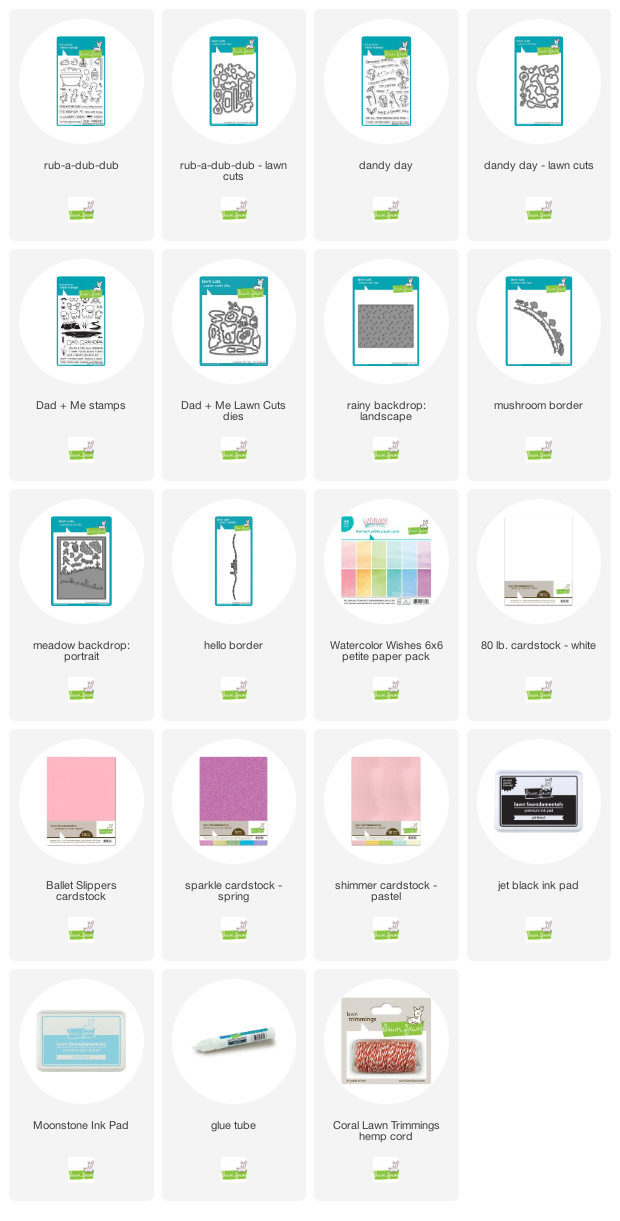 Wishing you a wonderful weekend! Hope it's filled with lots of crafty fun!