Hey everyone, Samantha here with a card that is inspired by the current Create a Scene challenge! I always love creating scenes, because they are so fun to build. 
I created a cute road trip scene, that is perfect for summertime adventure! The Car Critters stamp set is so adorable, I love how you can add the different critters in the car. There are additional stamps that can create fun license plates or a grill on the front of the car. I wanted to create a scene with a lot of depth.
I wanted to create a scene with a lot of depth. I started with the Sunray Backdrop on a piece of Watercolor Wishes Petite 6×6 paper. A grass border from the Grassy Hillside Borders set creates a charming ground. I used the Simple Road Border set for the road. I placed two roads together to ensure it would be wide enough for the car. The curve of the road lines up perfectly, so you are able to fit them together nicely. 
You have until Sunday, June 14th at 11:59PM EST to enter the Create a Scene challenge! I hope you have a wonderful day! 
Supplies: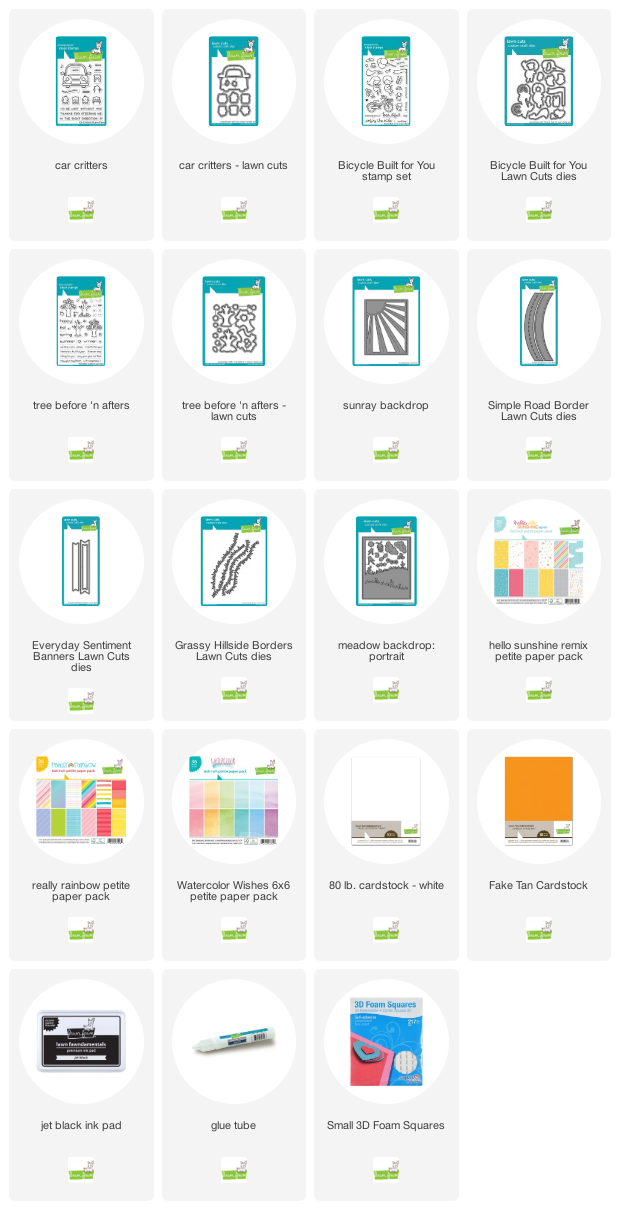 Have a wonderful weekend! Happy crafting!