Joyce joins us today to share her adorable, underwater scene inspired by Finding Nemo!
Joyce assembled her cast of characters and scenery from Fintastic Friends, You are Sublime, Duh-nuh, Get Well Before 'n Afters and Mermaid for You!
She used a Stitched Hillside Border for the ocean floor and did some amazing ink blending to create the watery backdrop! Then she white embossed the sentiment from You are Sublime directly on the background!
Thanks so much for sharing with us today, Joyce! Marlin, Nemo and Dory along with all their friends are adorable!
Supplies: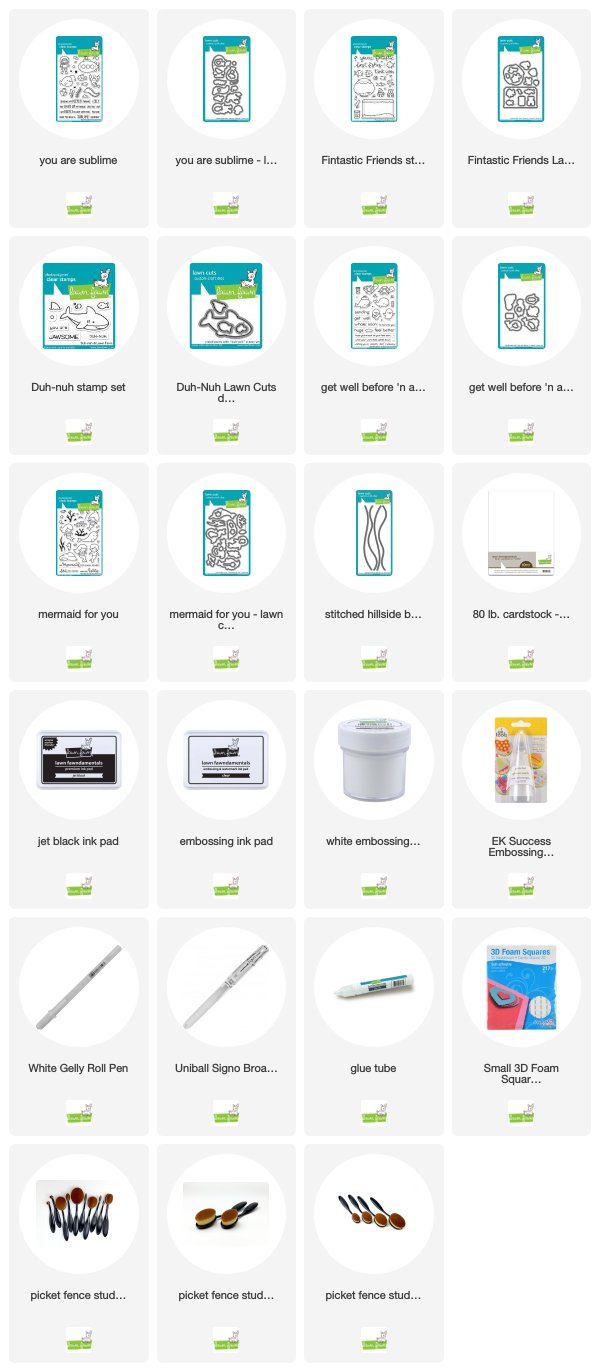 We hope you are having fun with the new challenge! The Inspired By a Book, Movie or Song challenge will be open until Sunday, March 15th at 11:59PM ET. We can't wait to see what inspired you!!