Samantha joins us today with some unique Awesome Autumn inspiration! Her Gleeful Gardens mushrooms give an unexpected pop of rainbow color!
Samantha started with machine stitching the Stitched Leaves to a navy blue card base. The vellum and black and white polka dot leaves provide a neutral backdrop for the colorful images!
Samantha finished this gorgeous card design by adding some glittery accents to the mushroom caps and white pen detail to the cute snail!
Thank you so much, Samantha! This is such a clever and creative take on the Awesome Autumn challenge theme!
This challenge runs for 3 weeks and will be open until Sunday, October 6 at 11:59PM ET. We hope you will join the fun and share your vision of an Awesome Autumn!
Supplies: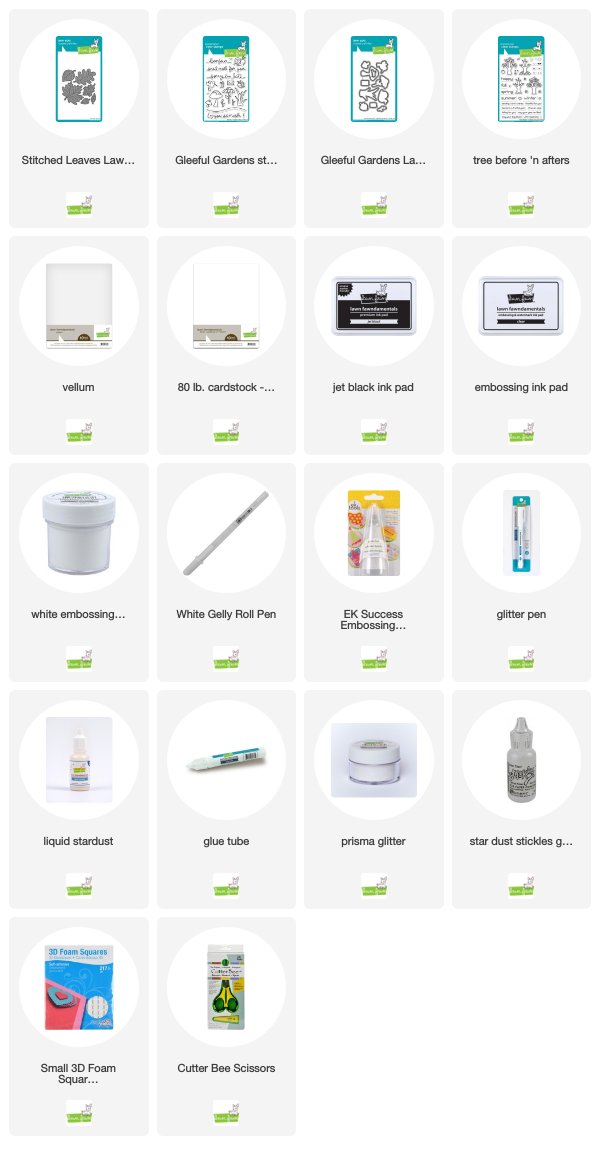 Happy Crafting, Fawnatics Friends!