Wow, your monochromatic designs are so awesome! We loved watching the gallery fill up with the amazing creativity you all shared! Big thanks to everyone for playing this challenge with us. Be sure to check out the Monochromatic challenge gallery for amazing inspiration!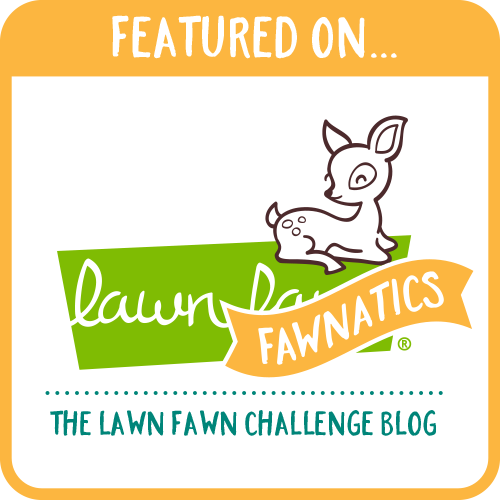 If you are one of our Featured Fawnatics today, we invite you to grab this badge to share on your blog or other social sites!



by Leah
using Build-A-House, Build-A-House Halloween Add-On, Tiny Halloween, Reveal Wheel


by Kristy
using Stitched Teapot, Stitched Teacup, Zesty Lemon, Henry's ABCs


by Adeline
using Happy Haunting, Spooktacular, Simply Celebrate Fall, Fangtastic Friends


by Jessica
using Build-A-Snowman, Frosties, Mini Snowflakes


by Bianca
using Booyah, Ahoy Matey


by Daniella
using Fangtastic Friends, Fangtastic Friends Add-On


by Braelyn (7 years old)
using Happy Harvest, You Autumn Know


by Leontine
using Apple-solutely Awesome




And now we have our random drawing winner from Challenge 134 who wins a $50.00 gift certificate to our shop, lawnfawn.com! And the winner is…#35
Congratulations to Kimberly! Please send an email to fawnies(at)lawnfawn(dot)com with "Lawn Fawnatics random winner" in the subject line. Then grab this winner badge to display on your blog and social media!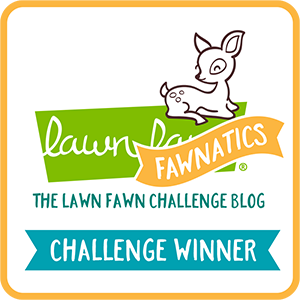 We will share Design Team inspiration during the next 3 weeks for Challenge 135 – Coffee, Tea & Treats. This new challenge runs until Sunday, November 6 at 11:59PM ET. We can't wait to see how you will be inspired by your yummy Coffee, Tea & Treats creativity!
Supplies: