Karin joins us today to share some fun inspiration for our Create a Scene challenge! She made an adorable card with a Milk Carton gift box!
For this adorable bubble bath scene, Karin paired Rub-A-Dub-Dub with Mermaid For You! She created a pretty "tiled" wall with Quilted Backdrop and added a sweet Tiny Tag with a greeting from Tiny Tag Sayings!
Karin added the cute scene to her Milk Carton gift box!
To make the Milk Carton tall enough to fit the pretty bubble bath gifts, Karin did some partial die cutting! She ran the die through the machine halfway then repositioned the die to make each die cut longer and finished the die cutting.
Thank you for sharing with us today, Karin! I'm sure your clever gift idea will inspire our friends!
The Create a Scene challenge will be open until Sunday September 15 at 11:59PM ET. We can't wait to see your creative scene-building projects!
Supplies: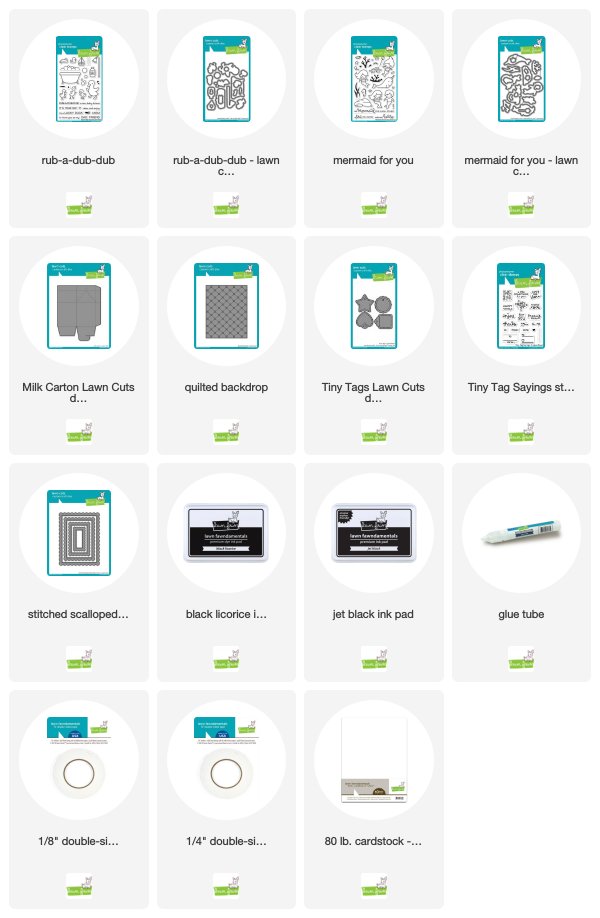 Have a wonderful weekend and happy crafting!