Well, the results are in, and it looks like the beach is your favorite! All of your amazing projects inspired us so much! Thank you so much for sharing your talent with us! Be sure to check out the Beach vs Mountains challenge gallery for some wonderful inspiration!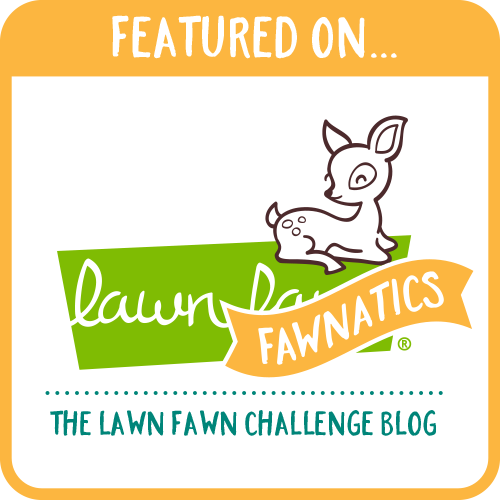 If you are one of our Featured Fawnatics today, we invite you to grab this badge to share on your blog or other social sites!
by Tanja
using Platform Pop-Up, Scootin' By, Life is Good, Stitched Wave Borders, Pool Party, On the Beach


by Bianca
using Flamingo Floatie, Really High Five, Meow You Doin', Snow Much Fun, Ocean Wave Borders


by Debbie
using Pool Party, Stitched Pond Frame, Stitched Mountain Borders, Forest Backdrop, Rub-A-Dub-Dub


by Antonella
using Swish 'n Pop Pull Tab, Stitched Wave Borders, Crazy Antics, Bubbles of Joy, Life is Good


by Donna
using Stitched Mountain Borders, Toucan Do It


by Rachel
using On the Beach, Scootin' By, Toucan Do It, Ahoy Matey


by Vita
using Platform Pop-Up, S'more the Merrier, Build-A-Campsite, Mountain Stencil


by Kathrin
using Simply Celebrate Critters, Tropical Backdrop, Pool Party, Chirpy Chirp Chirp, Ahoy Matey, Quinn's Capital ABCs, Lovable Legends, Plan on It: Vacation, Sunburst Backdrop




And now we have our random drawing winner from Challenge 126 who wins a $50.00 gift certificate to our shop, lawnfawn.com! And the winner is…#14

Congratulations to Selena! Please send an email to fawnies(at)lawnfawn(dot)com with "Lawn Fawnatics random winner" in the subject line. Then grab this winner badge to display on your blog and social media!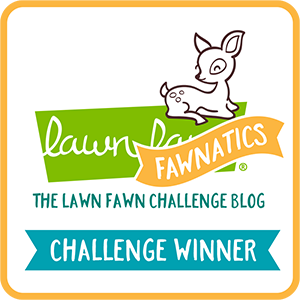 We will share Design Team inspiration during the next 2 weeks for Challenge 127 – Summertime Fun. This new challenge runs until Sunday, July 3rd at 11:59PM ET. We can't wait to see all of your fun summery entries!
Supplies: