Karin shares a special card with a Fun Fold design! She layered our Lacy Heart with an Outside In Stitched Heart to make this sweet baby congrats card!
Hello Baby and Scripty Congrats decorate the cover of this sweet card design!
When unfolded, the heart creates a pretty petal shape!
To recreate this design: Start with a sheet of paper that is 8″ square. Fold the paper diagonally, then unfold it and fold the other diagonal. Open the paper then fold it once across the center. Following the first photo, fold the paper to form a triangle by pushing the center folds inward. While it is folded, die cut the heart, making sure that the bottom folded point is free of the die. Die cut another Outside In Stitched Heart from coordinating paper, layer with a Lacy Heart Stackables die cut and adhere to the front of the folded heart.
Thank you so much, Karin, for sharing this adorable heart-shaped card!
Supplies: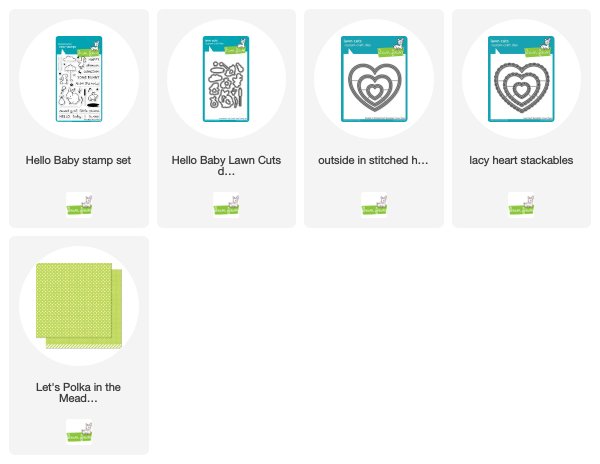 Our Fun Folds Challenge ends this Sunday, August 5th at 11:59PM ET. Looking forward to checking out all the creativity in the challenge gallery!
Wishing everyone a Happy Crafty Weekend from your friends at Lawn Fawnatics!