Joyce is here to share the first "Anything But a Card" challenge inspiration with you! Her adorable gift tags are perfect for birthday gifts!
Joyce created this adorable trio of tags using the Say What? Gift Tags die set! She inked some color to the top of the tag, then added a Grassy Border to the bottom. The critters are from RAWRSOME and the balloons our found in Bicycle Built for You. She added cute little greetings from Tiny Tag Sayings in speech bubbles from Say What? Christmas Critters! She finished the top of the tag with an eyelet and tied on some pretty cord (this cord is what we use to tie up your Lawn Fawn orders, totally a fun freebie)!
Thank you for this adorable inspiration, Joyce! I love the colors that you used!
The Anything But a Card challenge will be open until Sunday, May 17th at 11:59PM ET. We hope you will join us for this fun challenge!
Supplies: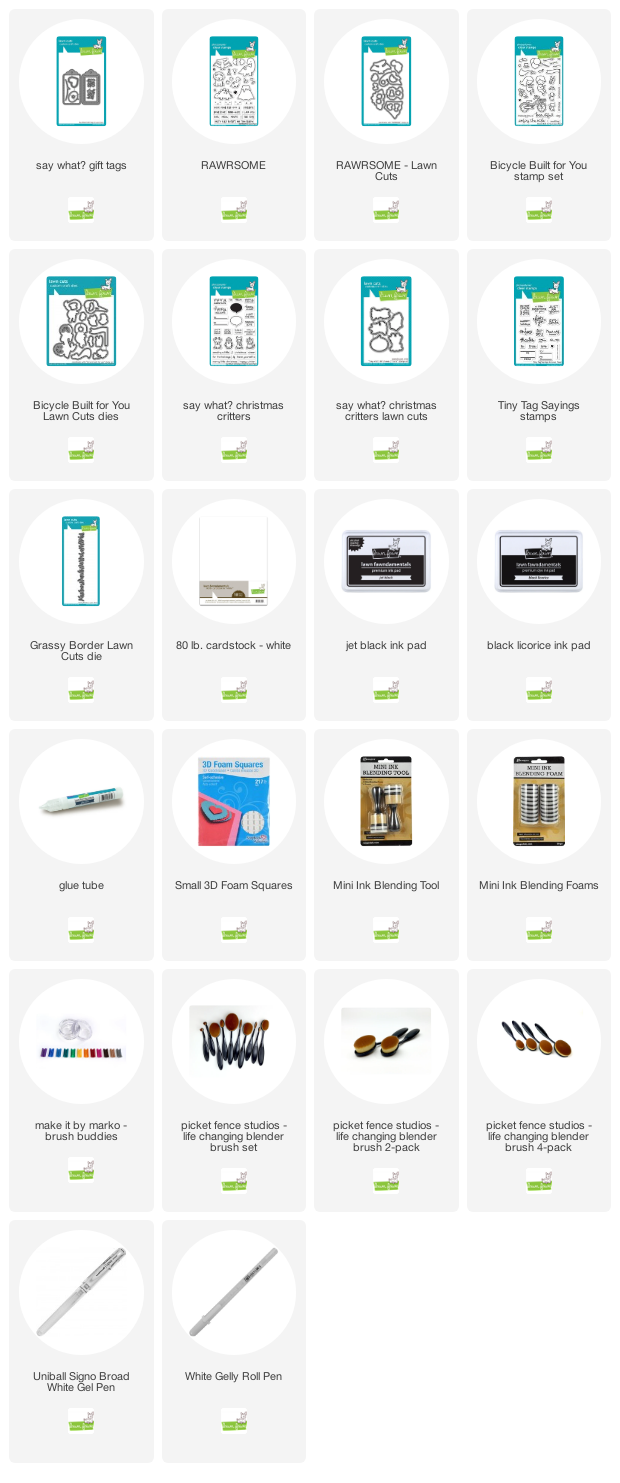 Have crafting!