Franci created whimsical holiday cards featuring our charming Yeti or Not critter! She used a fun color palette and a clever Offset Sayings: Christmas "tree" as inspiration for our Cards for Guys challenge!
This is such a fun holiday card design, perfect for making multiples for family and friends! Franci stamped the words from Offset Sayings: Christmas in the shape of a tree then she added the star tree-topper from Christmas Dreams!
She did some simple ink-blending, then attached the cute yeti, snowflakes and gift package! Everything is in a fresh and fun pastel color palette that is so happy!
Thanks for sharing your creative inspiration with us today, Franci!
Our Cards for Guys challenge will continue through Sunday, November 17 at 11:59PM ET. We hope you will join the fun!
Supplies: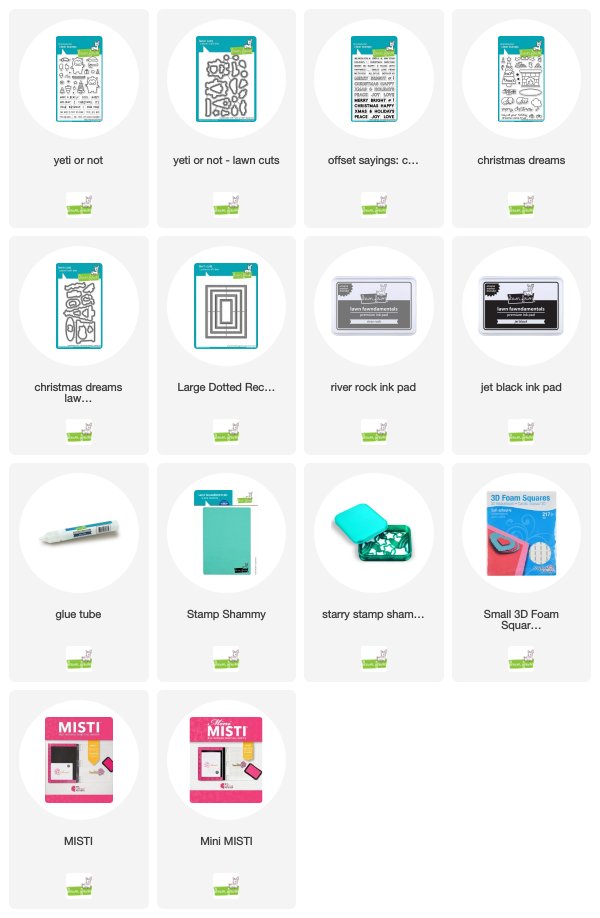 Happy Crafting from your friends at Lawn Fawnatics!